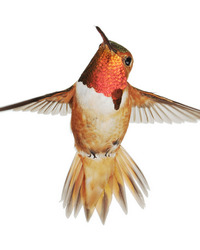 Nat Geo Live: "Scientific Exposure"
When
Occurs on Tuesday February 9 2021
Approximate running time: 1 hour
Venue
Webb Center
1090 S. Vulture Mine Road
Wickenburg AZ 85390
Event Notes
×
National Geographic Live: "Scientific Exposure" with Anand Varma & Prasenjeet Yadav
National Geographic natural history photographers reveal wildlife and our natural world in surprising ways. Innovative techniques create stunning images of creatures whose details are otherwise invisible to the naked eye with a goal of sparking a sense of wonder about our world.
UC Berkeley graduate Anand Varma uses photography to share the story behind the science on everything from honeybee health to hummingbird biomechanics. He works to reveal the invisible details around us. Informed by his research experience as a molecular biologist, Prasenjeet Yadav creates impactful stories through his photography. Based in India, he combines his scientific knowledge with his photography skills to popularize ecology and conservation efforts to wider audiences.
The 60-minute virtual event will include short pre-recorded stories, a live, moderated conversation on the intriguing intersection of science and photography and opportunities for audience Q&A.
To attend this virtual event please reserve your ticket by clicking the Buy Tickets button. Only one ticket per household is needed for viewing.


Audience members will receive further instructions on how to access the broadcast prior to the event in a separate email from the Webb Center. Please be aware that these events will happen in real time and are not available afterwards on demand or for replay.

*There is a $5 Virtual Program Delivery Charge per ticket whether purchased online or by phone.