Pavlo Wednesday, February 28, 2024 at 7:30 PM MST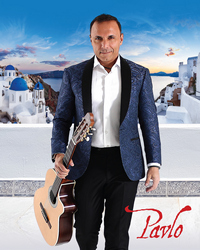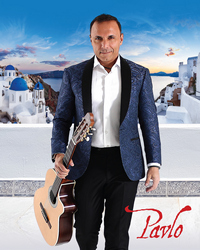 You've selected
Wednesday, February 28, 2024 at 7:30 PM MST
×
Tickets: Seating Level A (Orange) $50, Seating Level B (Green) $45, Seating Level C (Purple) $40
Over the span of his 20-year career, the internationally renowned, award-winning recording artist and songwriter performs a musical amalgam he simply calls "Mediterranean music" - a blend of Greek, flamenco, Latin, and even Balkan flavors, wrapped in contemporary pop.
Performance Sponsors: Tammy & Jon Heidrich; Evelyn Moulton
Venue
Webb Center
1090 S. Vulture Mine Road
Wickenburg AZ 85390
Performance Notes
Tickets are on sale for Encore Society members beginning September 13. They will go on sale to the general public on October 4.