The Black Market Trust Saturday, February 17, 2024 at 6:00 PM MST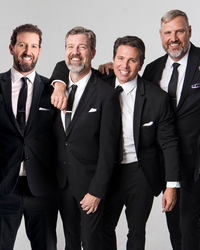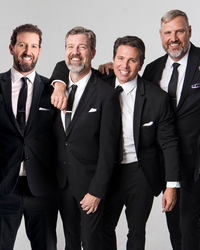 You've selected
Saturday, February 17, 2024 at 6:00 PM MST
×
Swinging on a Star
The Webb Center's 11th annual Gala
featuring a concert with
The Black Market Trust
"Swinging on a Star" Gala at the Webb Center includes an interactive reception with cocktails from the hosted bar, a delicious 3-course dinner served on stage, and an intimate performance of American Songbook standards with The Black Market Trust.
Gala Tickets $225
Festivities begin at 6:00 PM
Proceeds benefit the Webb Center - After-Five Attire
Event Sponsors: Amanda Boggs; Drs. Tom & Virginia Collier, Comegys Bight Charitable Foundation; Dita & John Daub; In memory of Louie & Ozzy; Linda & David Nelson; Elaine & Peter Schweitzer; Kate Guenther & Chris Tagge; Lynn & Dave Tagge; Wanda & Brian Warnock; Betty & Tom Watt
Venue
Webb Center
1090 S. Vulture Mine Road
Wickenburg AZ 85390
Performance Notes
Tickets are on sale for Encore Society members beginning September 13. They will go on sale to the general public on October 4.
×
This is a festival seating performance - the seats are on a first come, first serve basis when you arrive at the theatre.
Doors open 1/2 hour prior to start of performance.