Pink Martini Saturday, December 16, 2023 at 7:30 PM MST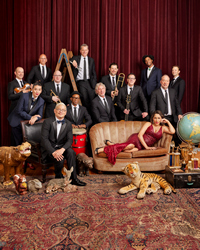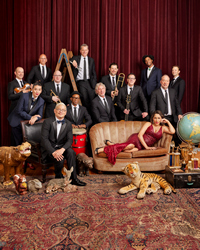 You've selected
Saturday, December 16, 2023 at 7:30 PM MST
×
Tickets: Seating Level A (Orange) $85, Seating Level B (Green) $75, Seating Level C (Purple) $70
Featuring a dozen musicians, with songs in 25 languages, Pink Martini crosses genres of classical, jazz, and old-fashioned pop.
Performance Sponsors: Amanda Boggs; Sharon & Henry Hewitt
Venue
Webb Center
1090 S. Vulture Mine Road
Wickenburg AZ 85390
Performance Notes
Tickets are on sale for Encore Society members beginning September 13. They will go on sale to the general public on October 4.