The Tenors Saturday February 19 2022 at 5:30 PM MST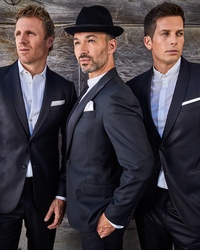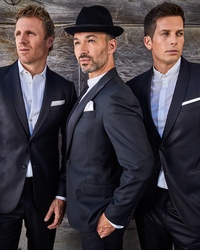 You've selected
Saturday February 19 2022 at 5:30 PM MST
×
You are invited to the 9th Annual
Celebrating 20 Years! Gala
Featuring The Tenors
The soaring voices of The Tenors have been thrilling audiences around the world with their powerful anthems, outstanding harmonies and undeniable charm.
Gala Tickets $200
Festivities begin at 5:30 PM
Open Bar - Catered Cuisine - Online Auction
Proceeds benefit the Webb Center - After-Five Attire
The Tenors Concert Only Tickets $75
Concert begins at 8:00 PM; Seating begins at 7:30 PM
Presenting Sponsors: Dita & John Daub
Performance Sponsors: Comegys Bight Charitable Foundation, Drs. Tom and Ginger Collier, Officers,
Elaine & Peter Schweitzer
Venue
Webb Center
1090 S. Vulture Mine Road
Wickenburg AZ 85390


Performance Notes
Level A (Orange) Gala Tickets include: Open Bar, Catered Cuisine, Concert and Online Auction. Event begins in the John & Lynn Boyer Atrium at 5:30pm.
Level B (Green) and (Purple) Concert Only Tickets include: 90 minute performance featuring The Tenors starting at 8:00 pm. Entry begins at 7:30 pm. You will be directed to enter the theatre via Door 10.