Nat Geo Live: "Mysterious Seas" Tuesday March 30 2021 at 5:00 PM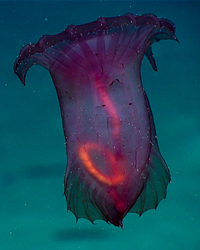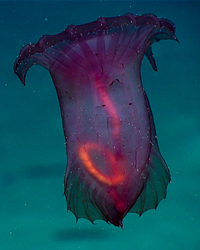 You've selected
Tuesday March 30 2021 at 5:00 PM
×
National Geographic Live: "Mysterious Seas" with Diva Amon & David Gruberi
Get a glimpse into the ocean's greatest depths - and the fascinating creatures that live there - with two leading marine biologists. Diva Amon studies the unusual animals living in deep-sea habitats and how humans impact them. David Gruber searches the oceans for bioluminescent marine species and interacts with biofluorescent deep-sea life. Through stories and conversation, they'll shine a light on this dark, cold, and mysterious world.
Diva Amon studies the weird and wonderful animals living in a range of previously unknown deep-sea habitats. David Gruber is a marine biologist who strives to develop technology that connects to and protects marine life. He is currently working on a project that listens to and translates the communication of sperm whales.
The 60-minute virtual event will include short pre-recorded stories and live, moderated conversations with opportunities for audience Q&A.
To attend this virtual event please reserve your ticket by clicking the Buy Tickets button. Only one ticket per household is needed for viewing. Tickets cost $20 per National Geographic Live event or SAVE 25% by purchasing the 5-Event Speaker Series Package for $15 per event.


Audience members will receive further instructions on how to access the broadcast prior to the event in a separate email from the Webb Center. Please be aware that these events will happen in real time and are not available afterwards on demand or for replay.

*There is a $5 Virtual Program Delivery Charge per ticket whether purchased online or by phone.
Venue
Webb Center
1090 S. Vulture Mine Road
Wickenburg AZ 85390
Performance Notes
Virtual Broadcast Event 5:00 PM MST
Purchase an individual ticket to this event for $20
or SAVE 25% by purchasing tickets to all 5 National Geographic Live events for $15 each.