"Best of Opera on Broadway" Saturday February 22 2020 at 6:00 PM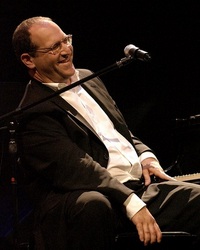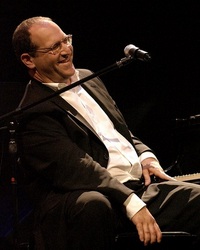 You've selected
Saturday February 22 2020 at 6:00 PM
×
You are invited to the 7th Annual
Find Your Center Gala
Featuring Neil Berg's
Best of Opera on Broadway
Neil Berg, a music historian, musical director and performer, produces hit shows that present beloved Broadway songs and share their behind-the-scenes stories. This season, Neil is premiering his newest show for the Webb Center's seventh annual Gala. It captures the operatic music and performances that inspired and shaped Broadway musicals from Showboat and Pirates of Penzance to Les Miserables and Brigadoon.
Gala Tickets $125
Festivities begin at 6:00 PM
Silent Auction – Robust Hors d'oeuvres – Open Bar
Prize Drawings
Proceeds benefit the Webb Center - After-Five Attire
Concert Only Tickets $50
Concert begins at 7:30 PM; Seating begins at 7:00 PM
Performance Sponsors: Dita & John Daub, Mary Jo & George Hellick, Lynn & Dave Tagge,
Wanda & Brian Warnock, Betty & Tom Watt, Wickenburg Community Hospital
Venue
Webb Center
1090 S. Vulture Mine Road
Wickenburg AZ 85390


Performance Notes
Level A (Orange) Gala Tickets include: Silent Auction, Robust Hors d'Oeuvres, Cocktails and Concert. Event begins in the John & Lynn Boyer Atrium at 6pm.

Level B (Green) and (Purple) Concert Only Tickets include: 90 minute performance featuring Neil Berg starting at 7:30 pm. Entry begins at 7 pm. You will be directed to enter the theatre via Door 10.